Warning
: mysqli_query(): (HY000/1194): Table 'wp_options' is marked as crashed and should be repaired in
/home/cathdaily/public_html/wp-includes/wp-db.php
on line
2007
Warning
: mysqli_query(): (HY000/1194): Table 'wp_options' is marked as crashed and should be repaired in
/home/cathdaily/public_html/wp-includes/wp-db.php
on line
2007
Warning
: mysqli_query(): (HY000/1194): Table 'wp_options' is marked as crashed and should be repaired in
/home/cathdaily/public_html/wp-includes/wp-db.php
on line
2007
Warning
: mysqli_query(): (HY000/1194): Table 'wp_options' is marked as crashed and should be repaired in
/home/cathdaily/public_html/wp-includes/wp-db.php
on line
2007
Warning
: mysqli_query(): (HY000/1194): Table 'wp_options' is marked as crashed and should be repaired in
/home/cathdaily/public_html/wp-includes/wp-db.php
on line
2007
Warning
: mysqli_query(): (HY000/1194): Table 'wp_options' is marked as crashed and should be repaired in
/home/cathdaily/public_html/wp-includes/wp-db.php
on line
2007
Warning
: mysqli_query(): (HY000/1194): Table 'wp_options' is marked as crashed and should be repaired in
/home/cathdaily/public_html/wp-includes/wp-db.php
on line
2007
Warning
: mysqli_query(): (HY000/1194): Table 'wp_options' is marked as crashed and should be repaired in
/home/cathdaily/public_html/wp-includes/wp-db.php
on line
2007
Warning
: mysqli_query(): (HY000/1194): Table 'wp_options' is marked as crashed and should be repaired in
/home/cathdaily/public_html/wp-includes/wp-db.php
on line
2007
Warning
: mysqli_query(): (HY000/1194): Table 'wp_options' is marked as crashed and should be repaired in
/home/cathdaily/public_html/wp-includes/wp-db.php
on line
2007
Warning
: mysqli_query(): (HY000/1194): Table 'wp_options' is marked as crashed and should be repaired in
/home/cathdaily/public_html/wp-includes/wp-db.php
on line
2007
Warning
: mysqli_query(): (HY000/1194): Table 'wp_options' is marked as crashed and should be repaired in
/home/cathdaily/public_html/wp-includes/wp-db.php
on line
2007
Warning
: mysqli_query(): (HY000/1194): Table 'wp_options' is marked as crashed and should be repaired in
/home/cathdaily/public_html/wp-includes/wp-db.php
on line
2007
Warning
: mysqli_query(): (HY000/1194): Table 'wp_options' is marked as crashed and should be repaired in
/home/cathdaily/public_html/wp-includes/wp-db.php
on line
2007
Warning
: mysqli_query(): (HY000/1194): Table 'wp_options' is marked as crashed and should be repaired in
/home/cathdaily/public_html/wp-includes/wp-db.php
on line
2007
Warning
: mysqli_query(): (HY000/1194): Table 'wp_options' is marked as crashed and should be repaired in
/home/cathdaily/public_html/wp-includes/wp-db.php
on line
2007
Warning
: mysqli_query(): (HY000/1194): Table 'wp_options' is marked as crashed and should be repaired in
/home/cathdaily/public_html/wp-includes/wp-db.php
on line
2007
Warning
: mysqli_query(): (HY000/1194): Table 'wp_options' is marked as crashed and should be repaired in
/home/cathdaily/public_html/wp-includes/wp-db.php
on line
2007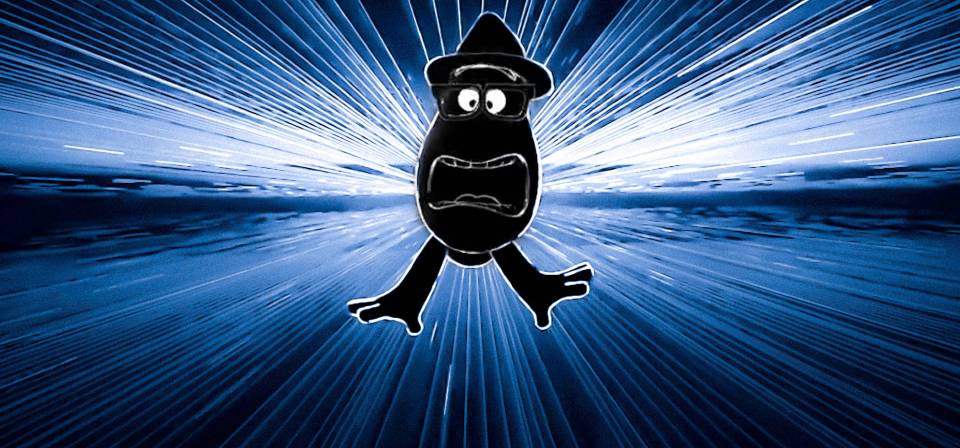 B+ SDG Original source: National Catholic Register
Pete Docter's Soul is Pixar's third straight original feature, following Coco and Onward, that is explicitly about death, finality, and, in some way, what lies beyond.
The convergence of these three films brings to a head a striking preoccupation with death that began, perhaps, in Toy Story 2, with Woody's parental anxieties about wearing out ("Toys don't last forever") and being literally left on a shelf — a phrase that idiomatically evokes the anxieties of elderly parents of being cast aside and neglected by their grown children. (Underscoring the point is the nightmare image of an apathetic Andy discarding broken Woody, dropping him onto a heap of playing cards that are all the ace of spades, beneath which is a waiting trash can full of broken toy parts sucking him down into oblivion.)
Directed by Pete Docter. Jamie Foxx, Tina Fey, Graham Norton, Rachel House, Alice Braga, Richard Ayoade, Phylicia Rashad, Donnel Rawlins, Questlove, Angela Bassett. Disney/Pixar.
Artistic/Entertainment Value
Moral/Spiritual Value
+2 / -1
Age Appropriateness
Kids & Up*
MPAA Rating
None
Caveat Spectator
Treatment of death with brief peril and mildly unsettling images; mild rude humor; fantasy depiction of spiritual realities, including preexistence of souls.
Even more overtly, the incinerator scene in Toy Story 3, with the toys taking one another's hands, was a wordlessly eloquent expression of solidarity in the face of the inevitable.
Death as a plot point or a part of life is simply a part of storytelling, and it has been part of U.S. feature animation since the days of Snow White and the Seven Dwarfs and Bambi.
Death as a thematic concern — recurring or sustained existential angst in the face of mortality or the permanence of separation from loved ones — is something different, and it's become particularly characteristic of Pixar.
Visually, the image of shining souls drawn to an immense light is far more suggestive of some transcendent higher reality than the eschatology of Coco, in which the skeletal dead, once they are finally forgotten on earth, are wracked with tremors and fade into dust. And it's significant that where Coco speaks alarmingly of "the final death," Soul speaks of "the Great Beyond." Still, that zapping sound nearly ruins it.
The death of Nemo's mother Coral in the prologue of Finding Nemo is basically a plot point, an inciting incident behind Marlin's helicopter-parent anxieties. The death of Carl Fredrickson's wife, Ellie, in the prologue of Up is different. Up is essentially about grief in various forms, both healthy and morbid; about preparing for death.
In a more low-key way, Cars 3 was about growing older and passing the torch to a younger generation — pointedly, a more diverse generation. Then came Coco, Pixar's first film with a nonwhite cultural setting, and now Soul, Pixar's 23rd feature, the studio's first feature with a Black protagonist and a predominantly Black cast.
Animation, Fantasy, Pixar, Religious Themes
Home Now Playing Home Video Reviews Articles Blog Mail Search Page About Contact
Warning
: mysqli_query(): (HY000/1194): Table 'wp_options' is marked as crashed and should be repaired in
/home/cathdaily/public_html/wp-includes/wp-db.php
on line
2007
Warning
: mysqli_query(): (HY000/1194): Table 'wp_options' is marked as crashed and should be repaired in
/home/cathdaily/public_html/wp-includes/wp-db.php
on line
2007